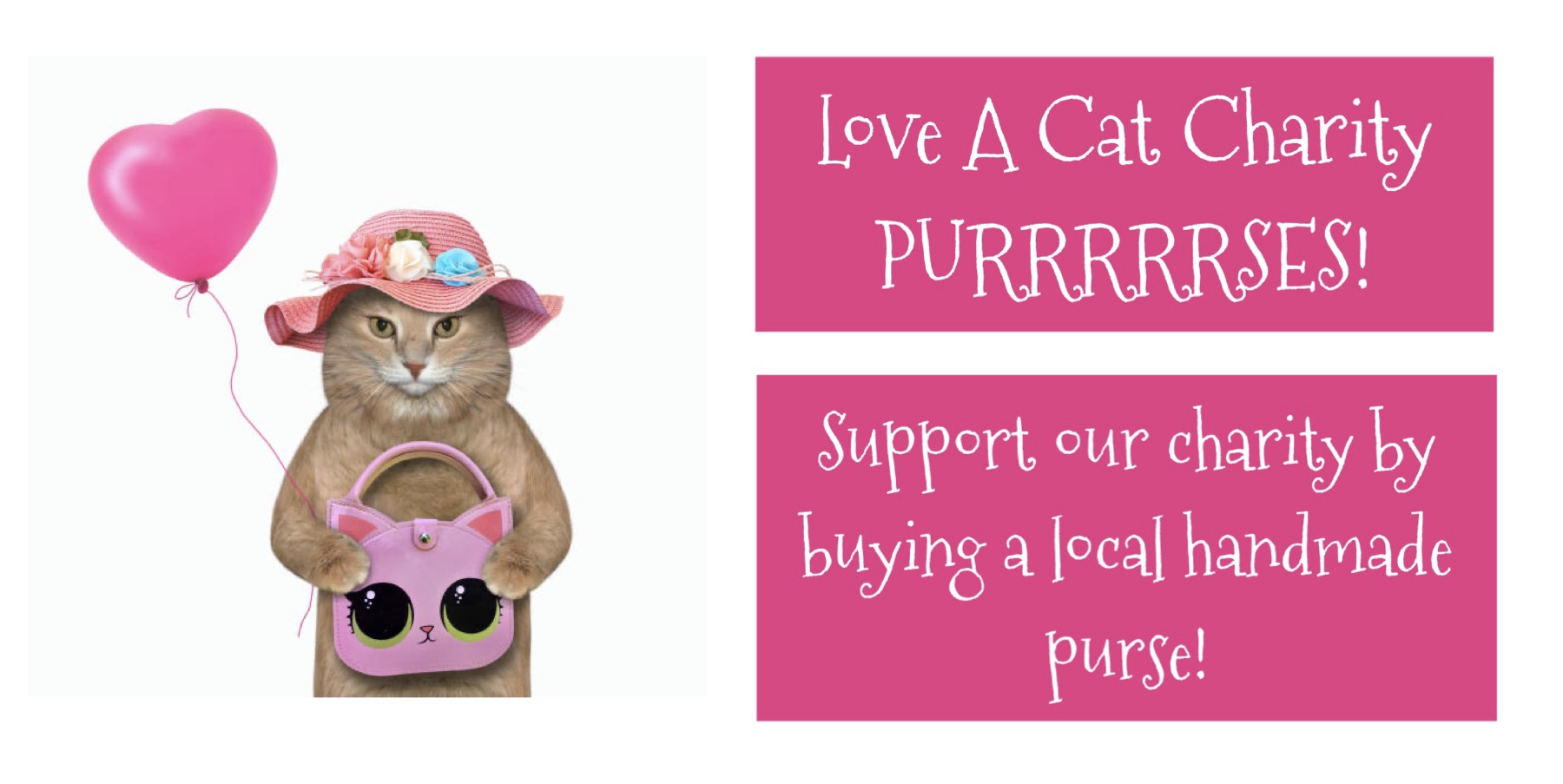 Handmade Dog & Cat Themed Cloth Shoulder Bag. These hand crafted bags are perfect for low fuss every day use, as a reusable shopping bag, or summer beach bag. Buy one for yourself or as a gift. Perfect for the holidays!
Available in three different sizes!
The small rounded bottom measures 10" wide by 12" tall. No interior pockets. $8
The large square bottom measures 14" wide by 16" tall and has three (3) sizable interior pockets perfect for your keys, cell phone, etc. $12
The rectangle purse measures 10" wide by 6" tall and comes with a magnetic closure, shoulder strap and an interior pocket. $10
Email adopt@loveacatcharity.org with the number(s) you would like to purchase and we'll be in touch with payment options and ship them to you straight away!